Come enjoy a little piece of heaven as you learn to let go and soak up peace and serenity in Sayulita, Nayarit, Mexico.
Learn from our very own, Alex Arias, and discover your own strength and balance through challenging yet fun-filled asanas. Deepen your practice and bond with Alex through classes she will be teaching twice a day and enjoy other classes taught by one of our instructors.






Indulge your tastebuds with these sensible dishes that has your
mind-body health in mind.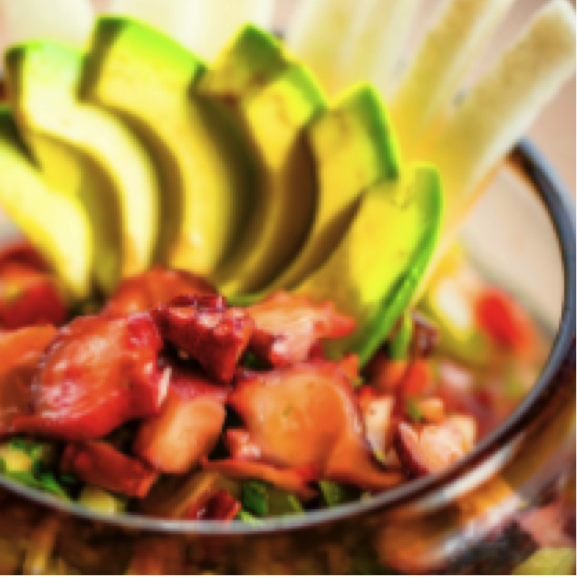 Find your calm and enjoy your privacy in one of the cabanas that are spread all over the property.
Come to your center and flow with your breath as you practice your asanas in the shala that has a beautiful panoramic view of the Pacific Ocean.






Haramara Retreat is a 5-Star Resort, tucked away in the
jungle on a hillside overlooking the pacific ocean.

The sounds of the waves echoing against the cliff will lull you
to sleep at night in your open air Cabana, and take you
deeper into your yoga practice.

The staff's immaculate attention to detail and respect
for natural living will make you extremely
comfortable while connecting to nature.
What are you waiting for?
Please join us for Elite Yoga's Unplug Yoga Retreat, October 14th-21st, 2017!
You are invited to unplug from your normal routine, and reconnect to your natural state of being in Sayulita, Mexico.
A once-in-a-lifetime opportunity to nurture your body with healthy, local, organic food, twice-daily yoga, sunshine, saltwater, and serenity.
Check out the retreat website for more details, photos, and to reserve your spot:

unplugyogaretreat.com
We are now accepting deposits. This retreat will fill up! Be sure to reserve your spot today.
The pricing options are as follows. Each option includes:
- Accommodations for 7 days
- 3 healthy meals a day
- 2 yoga classes daily
- Gratuity for all housekeeping and waiting staff

PRICING
- Single Occupancy - $2,300

*


- Double Occupancy - $2,146

* (TWO SPOTS LEFT!)


- Triple Occupancy - $1,880

(FULL)


- NEW Quadruple Occupancy - $1,720

*


- Dormitory (large cabana with 8 beds + 2 bathrooms) - $1,650 (FULL!)

*NOW ON WAIT LIST/WILL OPEN MORE IF PAID IN FULL
When you decide how you will enjoy your retreat, your payment options are as follows:
A deposit of $500 is due by March 15th
The full payment is due by July 13th
Option to create a payment plan, where $1,000 must be paid by May 15th
Cancellation policy: All fees are refundable before May 30th, except for a $75 booking fee
If you choose to cancel after May 30th, the $500 deposit will not be refunded

Other activities not included in the prices above:
ON-SITE
Wellness Center (massage, facial, manicure, pedicure etc.)

OFF-SITE

Other expenses:
You are responsible for booking your own flight to Puerto Vallarta Airport (PVR). You may catch a direct flight from San Diego to Puerto Vallarta. There will be an approximate 45 min. driving commute from the Puerto Vallarta to Haramara Retreat. Dinner will be served on Saturday Oct 14th, and breakfast will be served on Saturday Oct 21st, but there are no yoga classes scheduled for these travel days. It is best to book your flights to arrive before 6pm on the 14th, and after 12pm on the 21st. An airport shuttle is provided by the resort for an extra fee depending on how many resort guests join you on the shuttle ($10-25). Haramara is approximately 45 minutes north of Puerto Vallarta airport. More information regarding flights, travel logistics, packing, and other retreat preparation will be sent to you upon reserving your spot. Make your deposit today through our website when you are ready to say YES to giving yourself the incredible experience of a healthy, balanced, and memorable adventure.

Namaste,
Alex Arias, E-RYT500
Courtney Avery, MPH, E-RYT200

For more inquiry please contact Courtney Avery | eliteyoga@unplugyogaretreat.com


*PLEASE KNOW THAT THERE IS A NON-REFUNDABLE $150 ADMINISTRATIVE FEE
IF THE TRIP IS CANCELLED BY YOU 3 WEEKS PRIOR TO THE RETREAT*