2018 UPCOMING EVENTS
* June 9th, Thai Massage & Restorative 6:30-8pm @ our La Jolla studio - with Ali Calvaruso

* July 14th, Yin & Vinyasa class, Celebrating La France 9:00-10:15am @ our La Jolla studio - with Alex Arias

* July 28th, Back Bend Workshop 11:00-12:45pm @ our la Jolla studio - with Trissa Stanton

* August 4th, Arm Balance Workshop 11:00-12:45 @ our La Jolla studio - with Alex Arias

* August 24th, Yin/ Gentle Vinyasa and massages & aroma therapy 6:00-7:15pm @ our La Jolla studio - with Charie Juaneza

SEPTEMBER - NO WORKSHOPS
SCHEDULE
Find the best yoga class to fit
your lifestyle:
300 classes classes offered
in between both studios!
BLACK FRIDAY SALE
Our Black Friday deal is LIVE! you won't want to miss this amazing deal!

PACKAGE DETAILS
5 classes for $25
Limit 2 packages per person
Expires 3 months from attending first class on this package
No returns
No sharing packages
LA JOLLA STUDIO ONLY
If purchasing as a gift, the package will be put under the name of the gift recipient
no longer available
MEMBERSHIP
Looking to join Elite Yoga?
*$55 INTRO OFFER - ONE MONTH UNLIMITED YOGA - NEW CLIENTS ONLY

View our membership packages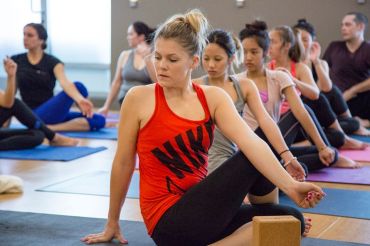 CLASSES
Get familiar with the classes
offered at Elite Yoga

Level 1, Gentle Flow, Level 1.5, Mixed Vinyasa, Level 2, Bheemashakti, Hot Hour Yoga, Tone It Up, Yin Yoga

ELITE YOGA SEEKS TO IMPROVE YOUR HEALTH AND WELL-BEING
Elite Yoga has designed a framework of heated and non-heated yoga classes to help you achieve your personal wellness goals. We offer all levels Vinyasa classes, Ashtanga, Yoga Basics, Yin Yoga, Prenatal Yoga, Gentle Yoga flows, as well as 200-hour Yoga Teacher Training and amazing Yoga Retreats! The heart behind each class is to create an experience designed to improve the quality of health - a marriage between mental, physical and emotional well-being. Each class will be viewed as a stepping-stone to a healthy lifestyle. We conveniently offer two locations; La Jolla and Carmel Valley Road.

VISIT OUR STUDIOS